Experience comfort like never before with the Kyota Yosei M868 4D, an exceptional massage chair with a magnificent blend of aesthetic appeal and uncompromising relaxation. Its signature element is its advanced roller massage, which kneads out tension from your neck and shoulders down to your glutes using lifelike 4D motion technology. The Yosei M868 4D boasts other high-end features, including a rejuvenating calf kneading massage, lumbar heat, triple reflexology foot rollers, nine auto programs, body scanning, full-body airbags, Zero Gravity, Bluetooth speakers, and more. Treat yourself to a professional massage any time of the day with the Yosei M868 4D.
Kyota Yosei M868 4D Features
The Kyota Yosei M868 features a quad-style 4D roller mechanism that travels up & down, side to side, and in & out of your back. With 4D technology, the roller heads move in various directions at varying speeds to create a unique sensation that mimics a natural human-like feel.
The intensity of the chair's 4D rollers can be adjusted up to five levels, making a mid-strong to deep tissue massage possible.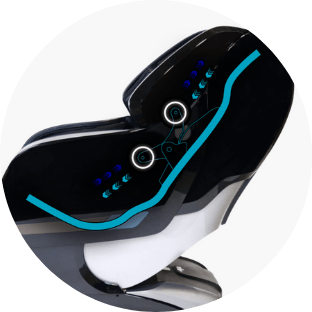 The Kyota Yosei M868 4D's expansive SL-Track system has a longer range of motion than typically found in massage chairs. The 4D roller mechanism massages along a 49″ track, targeting your neck and shoulders to your gluteus muscles.
Sit back and enjoy the sensation of your muscles being deeply kneaded into relaxation — whether it's to ease tension after work or to help unwind before bedtime.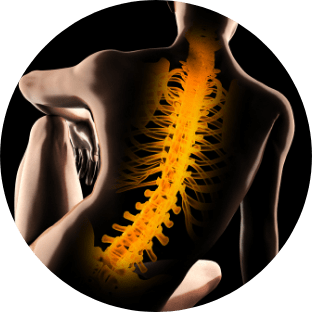 Kyota's TrueFit™ intelligent scan technology digitally detects your unique body type before each massage and adjusts accordingly. The body scan ensures the 4D rollers and airbags are hitting the right areas for an optimal massage performance.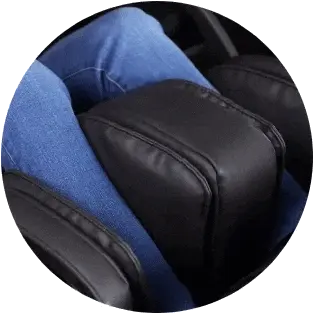 Complete Calf Kneading & Oscillation
The Kyota Yosei M868 4D offers a relaxing blend of science and comfort to relieve sore and tired calf muscles. The calf mechanism rotates gently, imitating human hands working to alleviate tightness and pain in that area.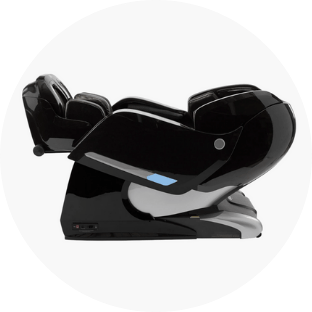 The Zero Gravity recline position distributes your weight evenly across the chair, allowing the 4D rollers to penetrate deeper into your back. Zero Gravity is one of the most effective ways to relieve pain, improve blood circulation, and ease your body while enjoying your therapeutic massage.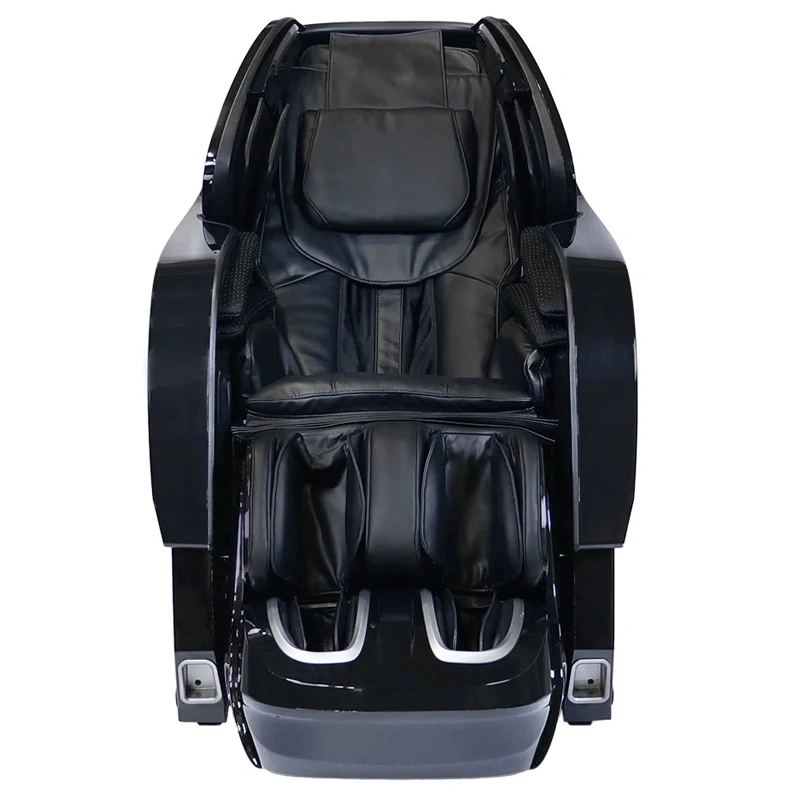 The Kyota Yosei M868 4D is strategically fitted with 26 airbags and 50 air cells that rhythmically compress against your body. The airbags line your outer shoulders, arms & palms, waist, calves, and feet. The airbag intensity can be adjusted up to five levels.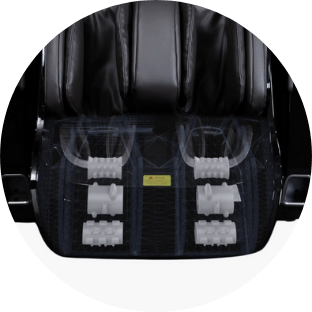 Triple Reflexology Foot Rollers
The Kyota Yosei M868 4D features an enclosed footrest that delivers a comprehensive foot massage. Three shiatsu rollers are located underneath the bottom of each foot, stimulating your vital pressure points and kneading away any tension. You can control the massage's intensity by selecting from three foot roller speeds.