Massage Chair Comparison Chart
Compare all the top massage chairs in one chart.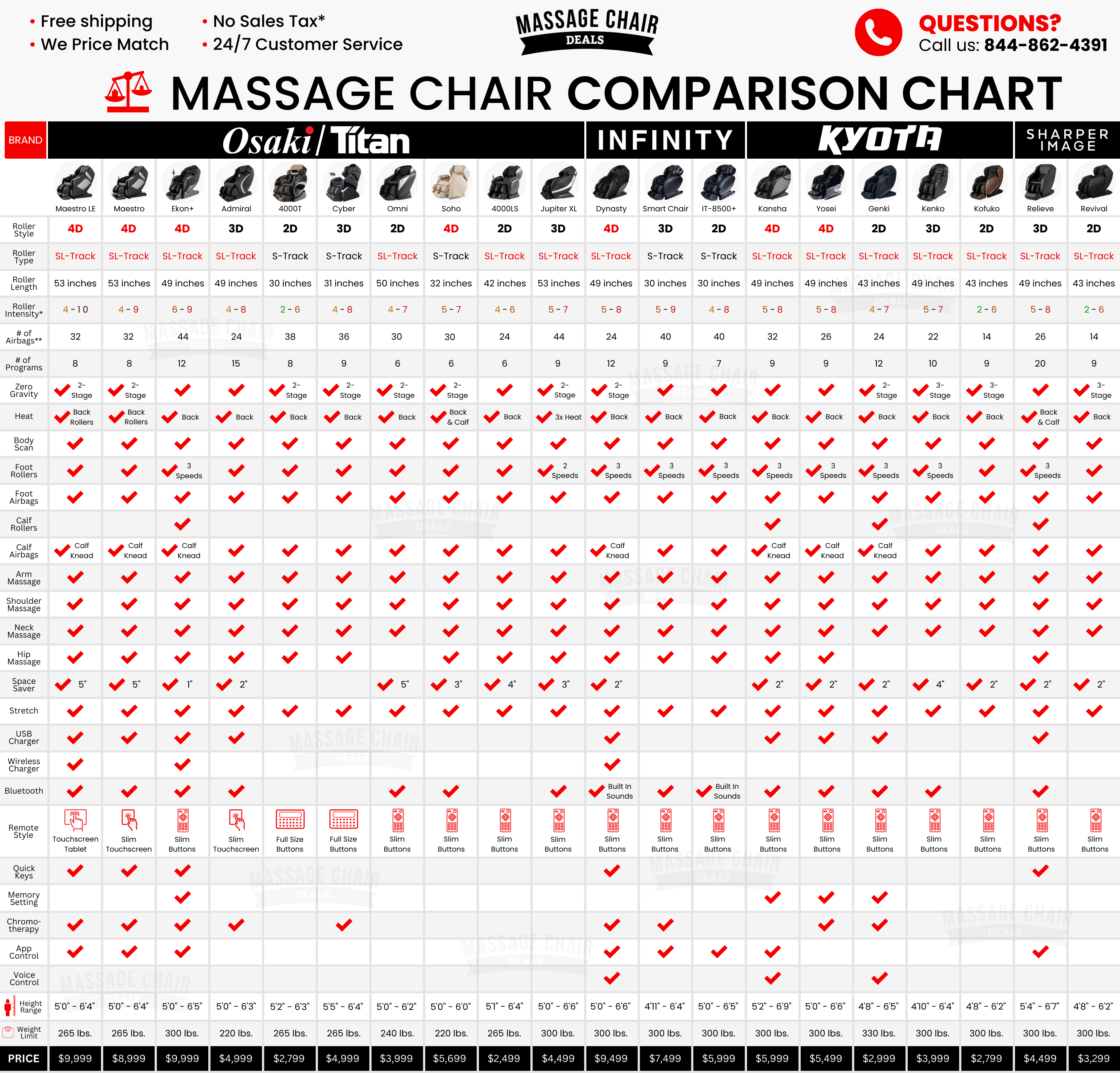 The comparison chart compares and contrasts the major features found in massage chairs, including the roller style (2D, 3D, or 4D); the roller track length (S-Track or SL-Track); the roller intensity; the airbag count; the recommended user height & weight capacity; and much more.
*Roller Intensity: Represents the pressure of the backrest rollers on a 1-10 scale, i.e., how deeply the rollers penetrate your spine. A one is the mildest possible massage. A ten is the most vigorous possible massage.
**No. of Airbags: Airbags complement the backrest rollers to create a full-body massage experience. Depending on the massage chair model, airbags can be distributed in various locations to target specific body areas such as the outer shoulders; lower back; arms & hands; waist & hips; thighs & buttocks; calves; and feet. Years ago, the airbag count closely correlated with the massage chair quality. However, as technology has advanced, that is no longer the case. Newer generation massage chairs have dramatically reduced the airbag count without sacrificing the areas they massage. This results in a more efficient and durable product. Be aware of massage chairs with a considerable airbag count - it's not necessarily an indicator of a better product.
On mobile, tablet, or a smaller screen?
Zoom into the comparison chart by pinching with two fingers.