Osaki OS-4D Pro Maestro LE
The revolutionary Osaki OS-4D Pro Maestro LE builds on the base Maestro to deliver an elevated massage. The Maestro LE's re-engineered and best-in-class 4D rollers feature eight intensity levels on an ultra-long 53″ SL-Track — providing anywhere from a mild to an incredibly deep tissue massage from your neck and shoulders to your upper thighs. The Maestro LE includes a completely revamped touchscreen tablet remote for an unparalleled user experience. Plus, top off your smartphone's battery with the new onboard wireless charger. The Maestro LE also incorporates all of the premium functions found in its predecessor, including heated rollers, Zero Gravity, a full suite of therapeutic auto programs, calf kneading, foot rollers, full-body airbags, Bluetooth speakers, and much more.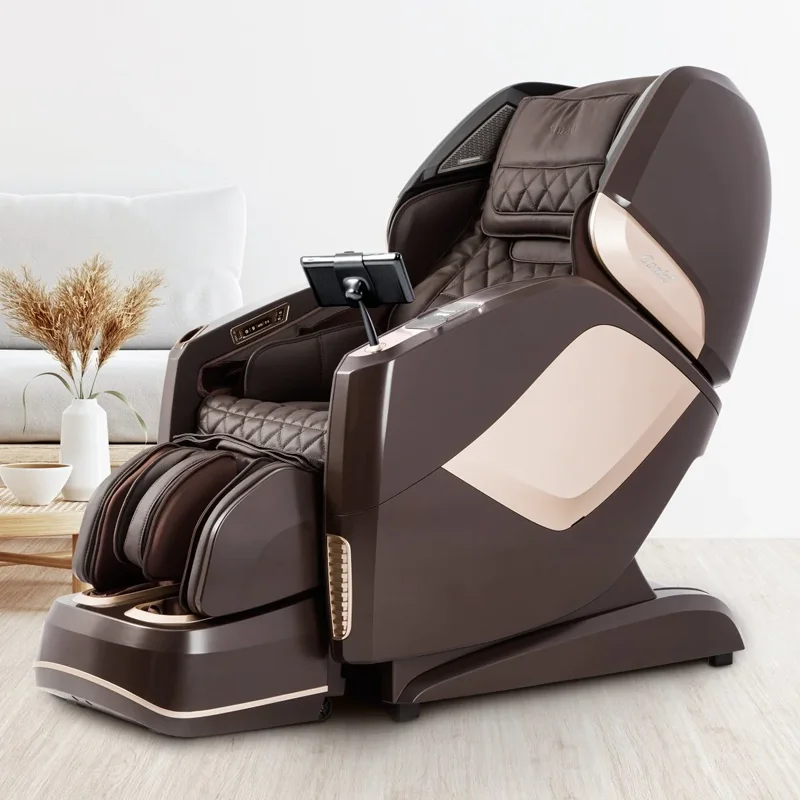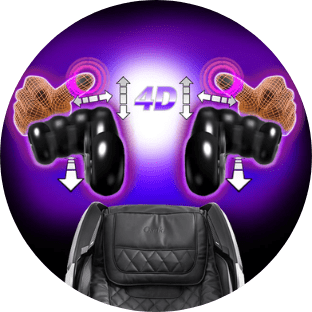 Lifelike 4D Roller Technology
The Osaki OS-4D Pro Maestro Limited Edition is equipped with newly enhanced 4D rollers. The improved 4D rollers are quieter and more refined than the previous Maestro model, resulting in a more authentic massage experience.
The advanced 4D rollers utilize a variable speed element to replicate the feeling of a human masseuse kneading out muscle tension. Plus, the chair has eight 4D depth adjustment options to customize the pressure to your needs – from mild to deep tissue.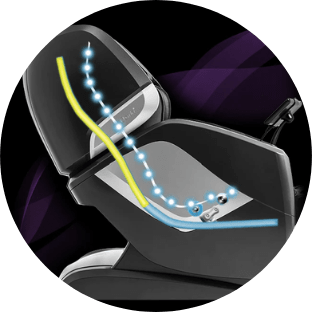 The Osaki OS-4D Pro Maestro LE's 4D roller system massages along an ultra-long 53-inch track. Combining S and L-Track technology, the 4D rollers deliver an invigorating massage from your neck and shoulders all the way down to your upper hamstring muscles.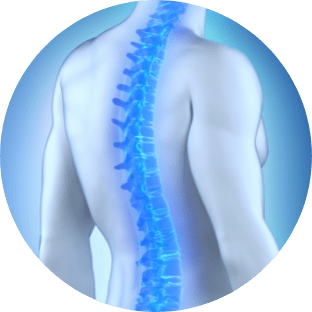 The Osaki OS-4D Pro Maestro LE's smart body scanning technology ensures a precise massage every time. The massage chair automatically maps your unique body shape and adjusts the 4D roller position accordingly to achieve a personalized massage experience.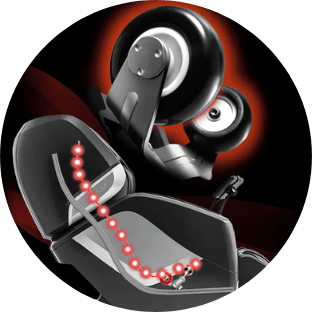 The Osaki OS-4D Pro Maestro LE is the ultimate in luxury. The 4D rollers not only provide a top-quality massage, but the rollers also mildly warm up to heat your body as it glides up and down the SL-Track. The heat emitted from the rollers helps loosen your muscles for an even deeper relaxation experience.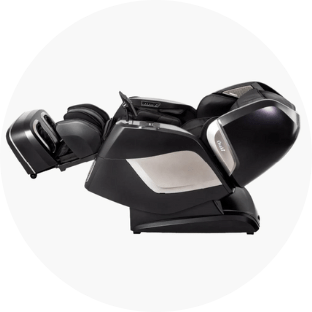 The Zero Gravity recline position helps you achieve total relaxation by relieving pressure on your spine. When in Zero Gravity, the footrest elevates level to your heart as the backrest reclines backward, mimicking the sensation of floating weightlessly in space.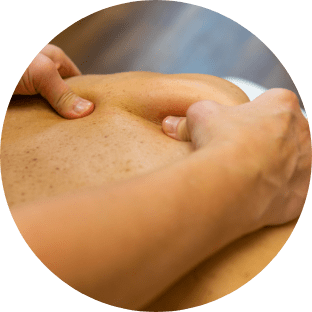 The Osaki OS-4D Pro Maestro LE comes equipped with eight automated programs designed to improve your health and wellbeing. These programs provide a range of benefits, from reducing stress to improving circulation.
Relax: This program utilizes a softer roller massage to bring you into a more loosened and stress-free state.
Swing: This program massages your body while rocking in a back and forth motion to create a more calming state.
Stretch: This program utilizes the locking of your legs, hips, arms, and shoulders using airbags and then reclining & declining to stretch your body. This program also simultaneously performs a light stretch along your calves, hamstrings, shoulders, and waist.
Scraping: This program performs a scraping-style massage, moving from the inside of your body towards the outside. This helps direct blood flow for a better massage experience.
Shiatsu: This Japanese-inspired massage program performs a more pinpointed back massage. It focuses on your back's pressure points to help relieve stress.
Gentle Relief: This program is designed to help increase blood flow with mild roller techniques.
Rejuvenate: This program's firm massage techniques help increase circulation and relaxation.
Demo: Demo integrates all the automated programs into one abbreviated mode. We recommend using this program to get a taste of the different auto programs when getting started.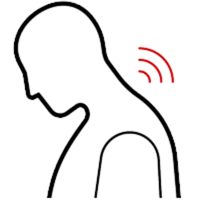 In addition to the eight full-body automated programs, choose from four dedicated Neck & Shoulder massage programs. These programs include Relax, Recover, Rolling, and Shiatsu.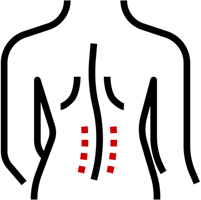 In addition to the eight full-body automated programs, choose from four dedicated Lower Back massage programs. These programs include Relax, Recover, Deep Tissue, and Kidney Care.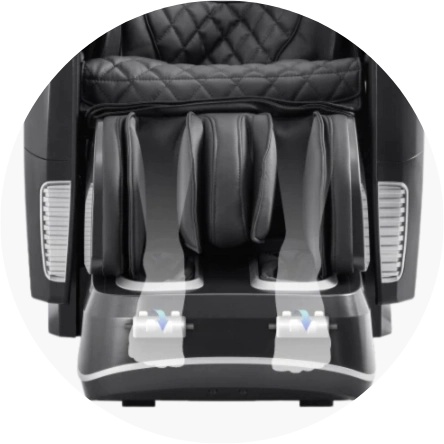 Foot Rollers
with Bridge & Heel Massage
Spinning reflexology rollers are located on the underside of the footrest which trigger the acupressure points of your soles, heels, and bridges. The result is soothing relief where tension gets released with each stroke. Plus, the footrest's enclosed design allows the foot airbags and rollers to fully surround your feet — leaving no part uncovered.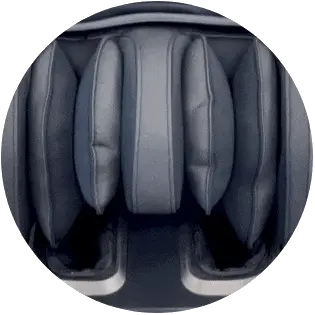 A motor lined with airbags rotates in a circular pattern in the calf area, replicating the feeling of human hands working to alleviate tense calf muscles. This unique calf kneading massage helps remove muscle stiffness and increases blood circulation.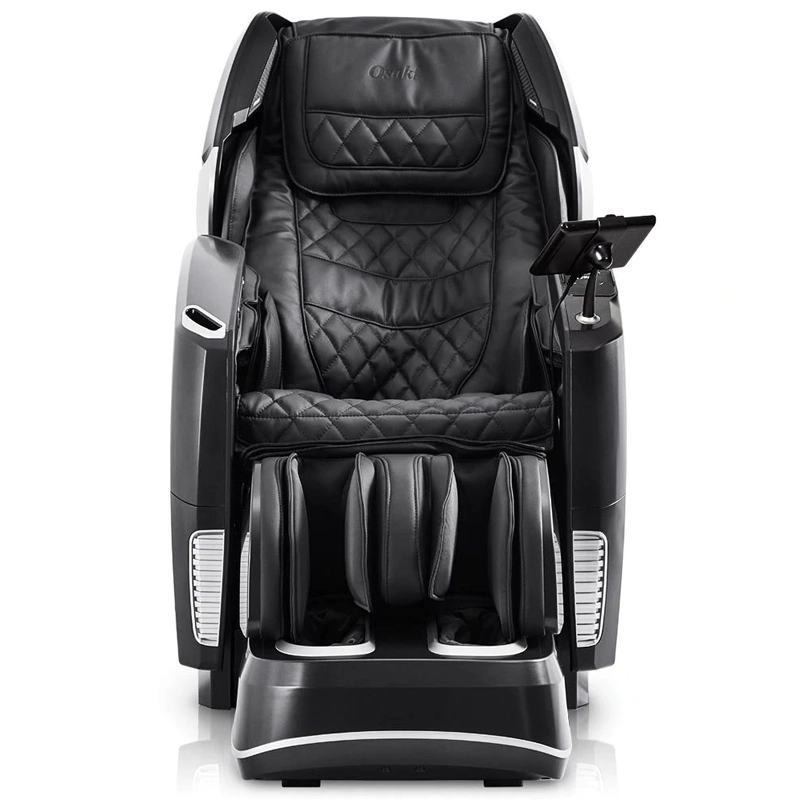 The Osaki OS-4D Pro Maestro LE features 32 airbags that are thoughtfully placed throughout the massage chair. The airbags work in harmony with the 4D rollers to give you a full-body massage that feels like it's coming from all directions.
Airbags massage your outer shoulders, waist, arms & hands, lower back, calves, and feet. The airbag intensity can be adjusted up to five levels.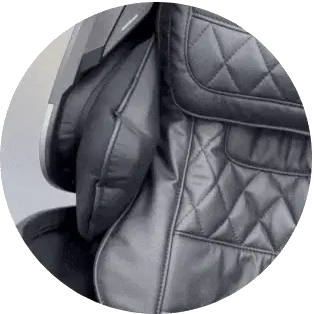 The shoulder airbags hold your shoulders in place for a more targeted massage. The shoulder airbags work with the lumbar and waist airbags to stretch your upper body and midsection.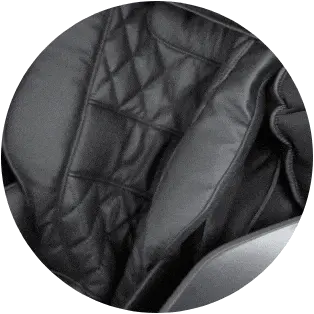 Lumbar airbags squeeze your lower back. The lumbar airbags are able to inflate independently from one another. When they do, one side of your back will lift while the other side stays in place, creating a relaxing low back stretch.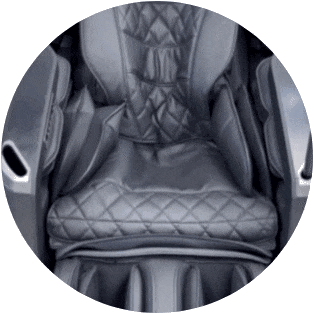 Airbags on the left and right side of the seat work together to massage your hips in a side-to-side motion. They also help keep your body steady throughout the duration of the massage.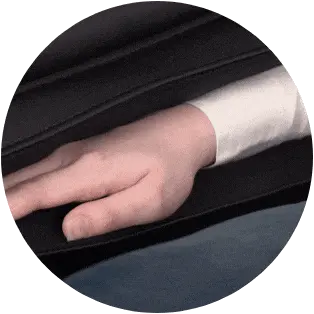 Place your arms in the chair's dedicated pockets to enjoy an arm and hand compression massage. The arm airbags are made of high-quality spandex and are lined with small rubber bumps to keep your arms in place.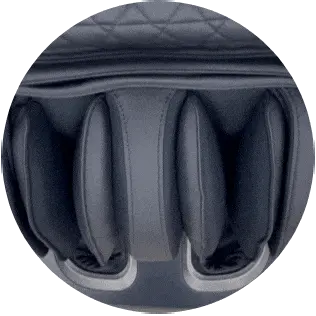 Airbags press against the sides of your feet inside the enclosed footrest, pushing them deeper into the foot rollers on the underside of the ottoman.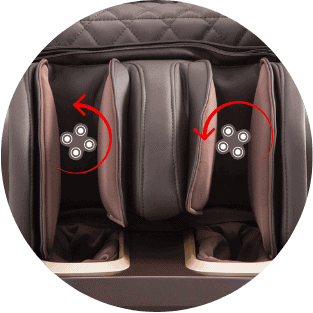 Multiple air nodes rotate behind your calves in a circular motion, compressing the back of your legs to alleviate stiff calf muscles.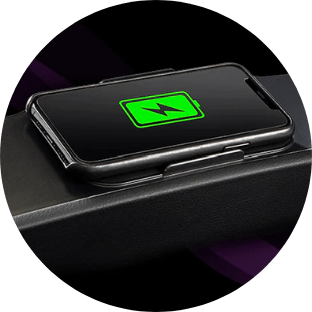 Top off your smartphone's battery by placing it on the charging receptacle as you de-stress in your massage chair.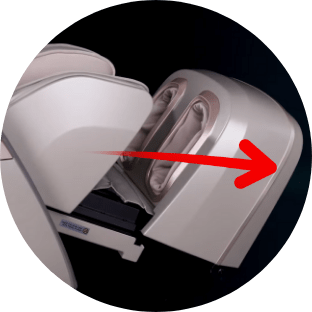 The automatic footrest fully extends up to 8″ and then retracts inward prior to the massage, stopping only when the built-in sensor detects the bottom of your feet. You can also manually extend or retract the footrest via the tablet remote.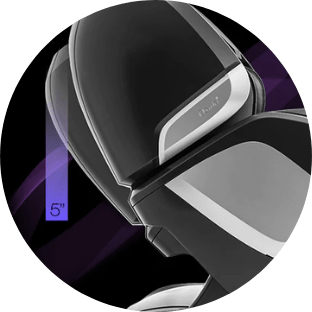 Make the most of your living space with the massage chair's space saving feature. The chair effortlessly slides forward while reclining, which allows you to safely place it just 5 inches away from the nearest wall or obstacle.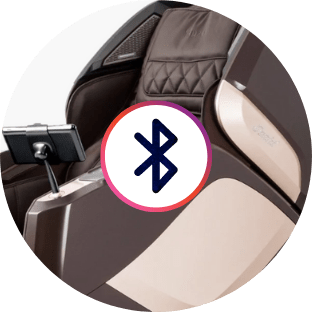 HD Bluetooth Sound System
Enjoy your favorite playlist or podcast in a whole new way by linking any Bluetooth-compatible device to the massage chair. The amphitheater speaker system is designed to reduce noise and optimize your listening experience by providing a crisp sound. The built-in speakers are located in the headrest area beside your ears so you can hear every beat.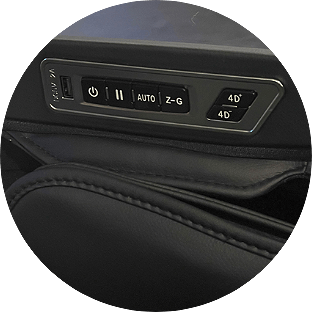 Quick Keys & USB Connection
Six shortcut keys on the armrest allow for easy access to the most commonly used features right at your fingertips.
Quickly adjust the 4D roller intensity, power on/off the chair, pause the program you're in, select an auto program, and recline into Zero Gravity. Plus, stay connected by using the onboard USB charging port to top off your smartphone's battery.
Manual Massage & Fine Tuning
Adjust the Roller Intensity, Airbag Intensity, Roller Speed & Width, Remote Settings, Massage Cycle & More
4 Roller Massage Styles: Choose from four different roller massage techniques, including Kneading, Tapping, Shiatsu, and Rolling. You can even combine two massage techniques, such as Kneading & Tapping or Shiatsu & Kneading.
4D Roller Intensity: Choose from eight 4D roller massage depths. The 4D roller system makes selecting a mild, mid-strong, and deep tissue massage — or anywhere in between — possible.
Airbag Intensity: Choose your preferred airbag intensity up to five levels — from weak to strong — or turn them off altogether. Select where you want the airbags to inflate (shoulders, arms, lower back, and calves).
Lower Body Massage: Toggle the foot rollers/airbags and calf kneading function on or off, independently, in any program.
Roller Width Adjustment: Choose from three roller widths: Wide, Medium, and Narrow. This determines how close or far apart the quad rollers massage relative to each other.
Roller Speed Adjustment: Adjust the speed of the rollers up to five settings, from slow to fast.
Localized Massage: Pinpoint the rollers on a region or specific area of the back by selecting Partial or Spot mode.
30 Minute Timer: The massage cycle can be increased in 5-minute increments, up to a maximum of 30 minutes.
Heat: The heated roller system can be toggled on or off.
Remote Settings: You can choose the remote's language (English or Chinese), adjust the volume, set the sleep timer, and alter the screen's brightness.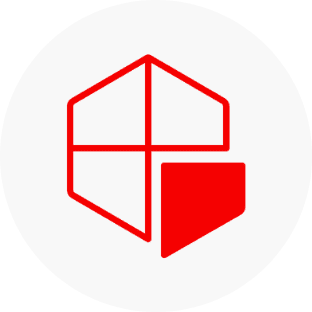 Have a problem area that you want the 4D rollers to focus on? Select either Partial or Spot mode to target a specific area that needs attention.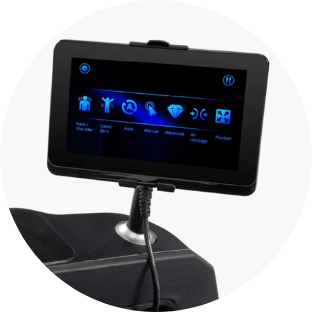 Touchscreen Tablet Remote
The OS-4D Pro Maestro LE comes equipped with a new tablet that has nearly double the screen space of its predecessor. The touchscreen tablet allows you to use your fingers to command the chair, providing greater control over the features that are most important to you. The tablet sits on a stand with a magnetic holder, which is much more user-friendly than the previous model's awkward handheld spring-loaded remote design.
Recommended User Weight Limit
Mild
Mid-Strong
Deep tissue