Experience therapeutic massage relief with the Kyota Kofuko E330, an excellent choice for those getting started with massage therapy. The Kofuko E330's four-wheel roller mechanism targets your body with an array of rejuvenating massage motions on an extended 43" SL-Track. The Kofuko E330 features nine choreographed automated programs, three unique Zero Gravity positions, lumbar heat, reflexology foot rollers, space saving recline, body scanning technology, and more.
Kyota Kofuko E330 Features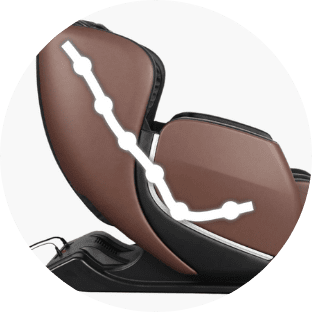 The Kyota Kofuko E330 is equipped with an intelligent four-node roller mechanism that massages from your neck and shoulders down to your buttocks with sweeping side-to-side and up-and-down pressurized massage strokes.
The roller system is infused with various massage techniques (Shiatsu, Kneading, Tapping, Kneading & Tapping Combination, and Knocking) which relieves stress, tension, and aches.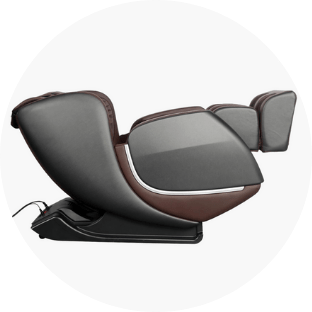 Zero Gravity technology creates the sensation of weightlessness, much like astronauts experience in space. Zero Gravity is the perfect orientation to be in during your massage session. The position takes full advantage of gravity's effects to reduce muscle fatigue, increase blood circulation, and alleviate stress.
With the Kofuko E330's three Zero Gravity positions, you can tilt the chair's backrest to a posture most comfortable for your body.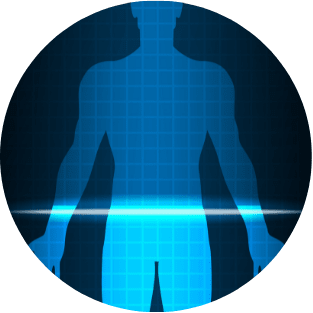 The Kyota Kofuko E330 automatically measures your body before the massage begins. This thorough scan ensures you receive a personalized massage that's calibrated to your unique body type.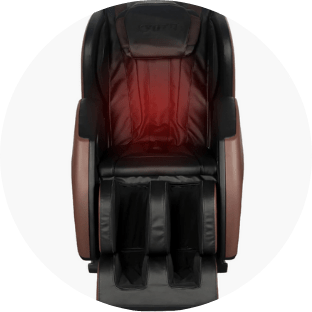 The Kyota Kofuko E330 comes with built-in heating pads along the lower back. Heat therapy allows the massage rollers to penetrate deeper into your back and helps relax and loosen stiff muscles.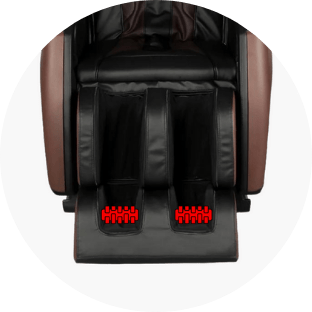 The Kyota Kofuko E330's foot rollers use the thumb and finger techniques of reflexology to stimulate the pressure points of your foot soles. This relaxing massage boosts blood circulation and soothes your mind after a long day on your feet.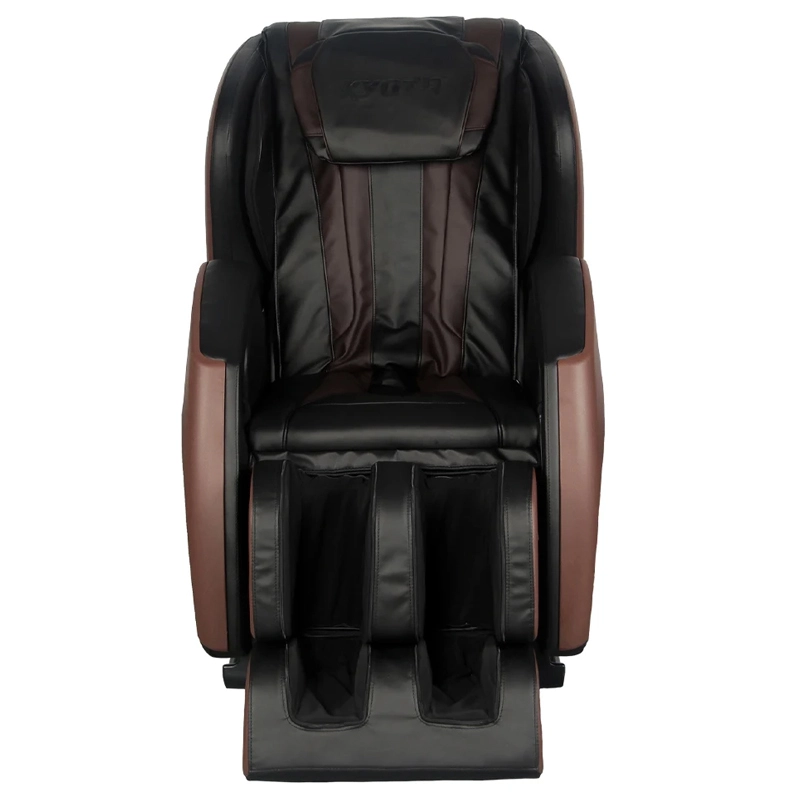 The Kyota Kofuko E330 features 14 airbags that inflate and deflate at varying pressures and rhythms to simulate the feeling of being massaged by real human hands. The airbags compress against the outer shoulders, arms & palms, calves, and feet. The airbag intensity can be adjusted up to three levels.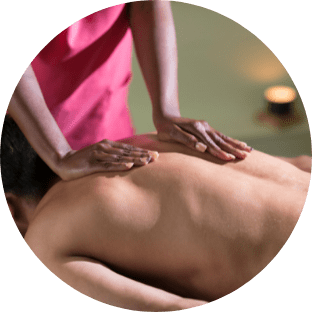 The Kyota Kofuko E330 was designed to give you the energy to enjoy life and all of its experiences. With nine choreographed automated programs that each offer distinctive massage techniques and intensities, you can choose the mode that best suits your needs.
The nine auto programs include Quick, Relax, Renew, Stretch, Full Air, Soothe, Night, Upper Body, and Lower Body.