Experience a massage therapist's touch from the comfort of home with the Kyota Kenko M673. The massage chair's advanced 3D/4D hybrid roller mechanism massages from your neck and shoulders to your hamstring muscles. The chair is equipped with three Zero Gravity recline positions, an elongated calf mechanism for a more thorough leg massage, full-body airbags, triple foot roller massagers, low back heat, space-saving recline, 10 auto programs, Bluetooth speakers, and more. Plus, the Kenko M673's compact design coupled with Truefit™ Body Scanning technology enables users as short as 4'10" and as tall as 6'4" to enjoy the benefits of massage without sacrificing comfort.
Kyota Kenko M673 Features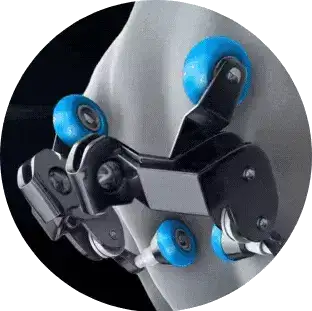 The 3D/4D quad roller mechanism of the Kyota Kenko M673 moves up & down and side to side with pressurized massage strokes that help melt away the day's stress.
With the chair's high-tech 3D rollers, you can control how deep the roller heads protrude into your back, up to five levels. The Kenko M673 also integrates 4D technology, which enhances the massage by accelerating or reducing the roller speed to better focus on key pressure points.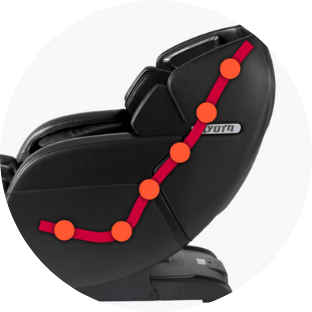 The 3D/4D backrest rollers sit on an extended 49″ SL-Track. The all-encompassing roller mechanism massages the top of your neck & shoulders and travels all the way down to your buttocks.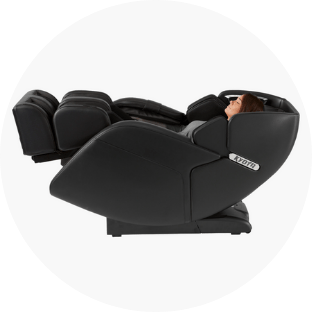 Feel the tension in your body disappear as you ease into Zero Gravity, which mimics the "floating" sensation astronauts experience in outer space. Zero Gravity is the optimal position to be in during your massage as it reduces pressure on your spine and maximizes the massage intensity.
The Kyota Kenko M673 includes three Zero Gravity recline positions, with the most reclined pitch placing your legs above your heart.