The Kyota Kansha M878 massage chair has a lavish, luxurious finish and feels like a professional masseuse is pampering you. The chair's advanced four-wheel 4D mechanism massages your neck and shoulders to your upper hamstring muscles. The 32 airbags distributed throughout the chair deliver a full-body massage experience and play an essential role in stretching your body. The Kansha M878 is also equipped with calf kneading & oscillation, nine auto programs, rocking technology, lumbar heat, reflexology foot rollers, body scanning, Bluetooth-compatible speakers, Zero Gravity, app connectivity, voice command & control, and much more.
Kyota Kansha M878 Features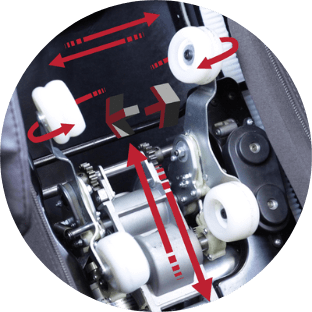 The premium Kyota Kansha M878 features a quad-style 4D roller mechanism, the most advanced technology found in a massage chair. The high-tech 4D rollers mimic the motions of a skilled masseuse kneading away any tension, leaving your body feeling refreshed and rejuvenated.
The roller heads glide up and down, side to side, and in and out of your back. 4D technology incorporates a variable speed element that accelerates or slows down the rollers to give a more human-like feel. Depending on your massage intensity preference, the 4D roller depth can be adjusted up to five levels.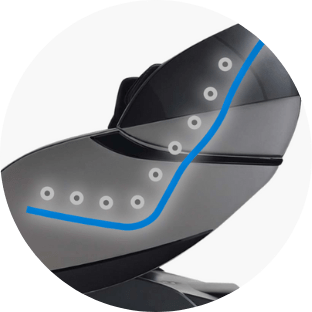 The Kansha M878 comes fitted with Kyota's signature 49″ SL-Track, which offers up to 40% more roller coverage than a standard massage chair. The 4D roller heads start at the top of your neck and shoulders and travel all the way down to your glutes and upper thighs.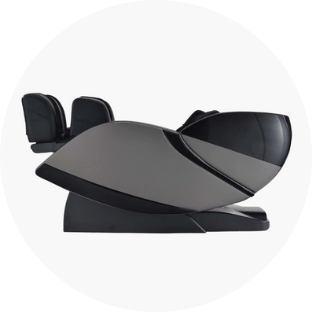 Inspired by NASA technology, Zero Gravity is the perfect way to escape from the pressures of everyday life. With your legs elevated above your heart, your spine can decompress more comfortably. This position also allows your back to sink deeper into the chair, maximizing the massage intensity.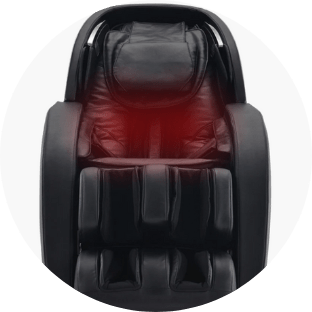 Two heating pads in the lower back area of the chair gradually warm up during your massage. The soothing sensation of heat relaxes tight muscles and permits the rollers to more effectively massage your body.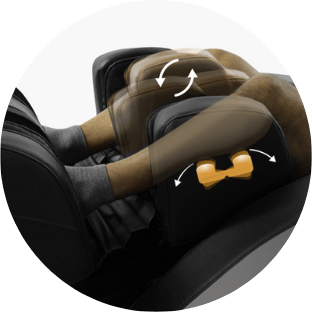 Give your tired legs the relief they deserve with the Kyota Kansha M878's powerful two-in-one calf and leg massage.
The multi-action massage begins with calf rollers spinning behind each leg. As this occurs, a motor lined with airbags rotates in a circular motion as it kneads your calves, releasing any unwanted tension.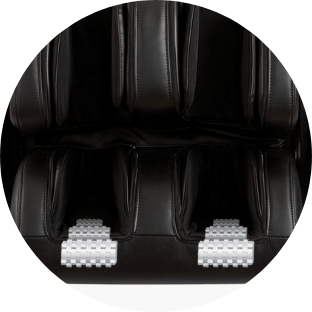 Three rows of rollers utilize the thumb and finger techniques of reflexology to stimulate the pressure points of the foot soles, leaving your feet feeling refreshed. The speed of the foot rollers can be adjusted up to three levels for more control over the massage intensity.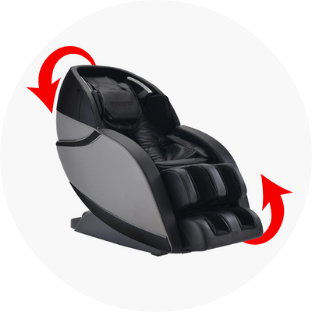 The Kyota Kansha M878 emulates the soothing, rhythmic rocking effect of a classic rocking chair. In a massage chair, this unique action calms your body, reduces stress, and alleviates muscle pain.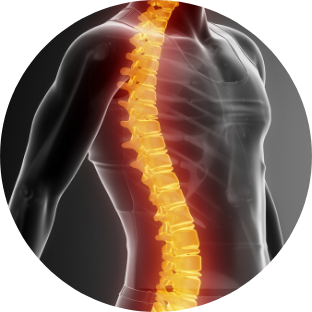 The Kyota Kansha M878's roller system maps your body before starting any program, ensuring that the massage is customized for your unique frame.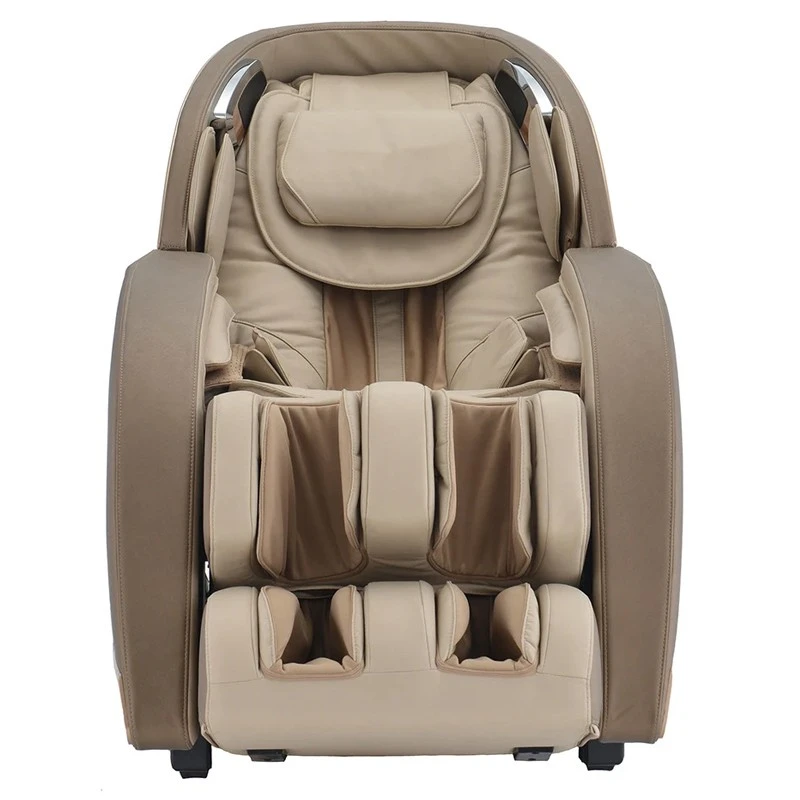 32 airbags and 54 air cells are strategically distributed throughout the chair to provide the feeling of a professional therapist applying pressure to key areas of your body.
The airbags target your shoulders, arms, waist, lower back, calves, and feet. The airbag intensity can be adjusted up to five levels, from weak to firm pressure.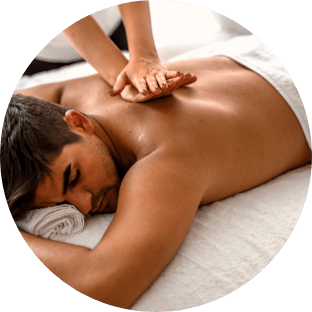 Six Auto Programs & Three 4D Specialty Modes
With the push of a button, select from nine invigorating massage routines designed to re-charge your body and sweep away any built-up stress.