The Kyota Genki M380 is the perfect blend of style and performance. Offering the comfort and luxury of a high-end massage chair at an affordable price, the Genki M380 is an excellent choice for anyone seeking relaxation on demand. The Genki M380 is packed with many advanced features, including five rejuvenating neck-to-glutes roller massage techniques. This model is also equipped with 12 automated programs, a calf kneading and oscillation massage, calf & foot rollers, lumbar heat, Zero Gravity, full-body airbags, body scanning, three memory slots, voice command & control, Bluetooth speakers, and more.
Kyota Genki M380 Features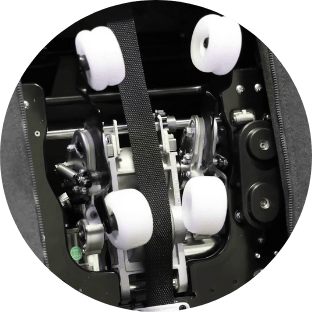 The Kyota Genki M380 is engineered with a 360 degree quad roller-style mechanism that performs a figure-8 sweeping motion down the length of your spine. Its human-like strokes deliver a deep, penetrating massage that helps relieve muscle tension.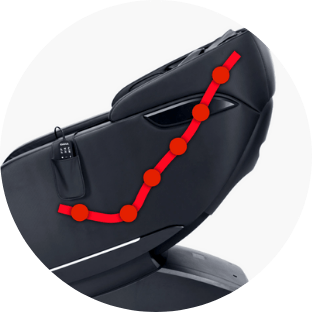 The Kyota Genki M380 features an all-encompassing extended 43″ SL-Track. The backrest rollers massage from the top of your neck and shoulders down to your buttocks, working out tense muscles and knots along the way.