Enjoy complete relaxation as the Osaki OS-4000LS massage chair's 42 inch roller track massages your neck, back and buttocks. The OS-4000LS is equipped with dual mechanical foot rollers, 6 auto programs, 24 airbags that compress against your body, low back heating, body scanning technology, space saving recline, a shoulder adjustment, an extendable footrest, and more.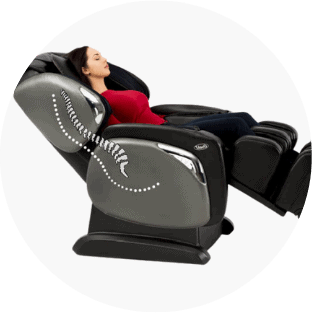 The Osaki OS-4000LS massage chair is equipped with a 42″ L-Track design. The quad roller system massages your neck, entire back, and trails underneath the seat to reach your buttocks.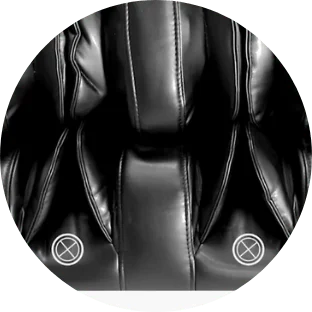 Foot Rollers & Leg Airbags
Dual mechanical rollers target your feet's acupoints and therapeutically knead the bottoms of your feet. While this is occurring, airbags inflate against the sides of your feet to create a squeezing-like motion.
Airbags also squeeze your calves, delivering a rejuvenating leg massage.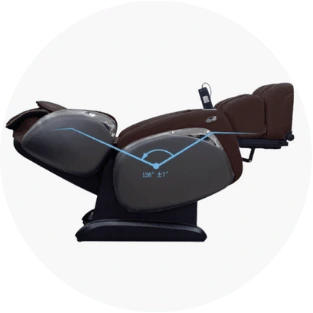 The Zero Gravity recline position perfected by NASA places your legs level with your heart and evenly distributes your weight across the chair. This "weightless" recline relaxes your neck and back, increases circulation and blood oxygen levels, expands lung capacity, and reduces tension throughout your entire body.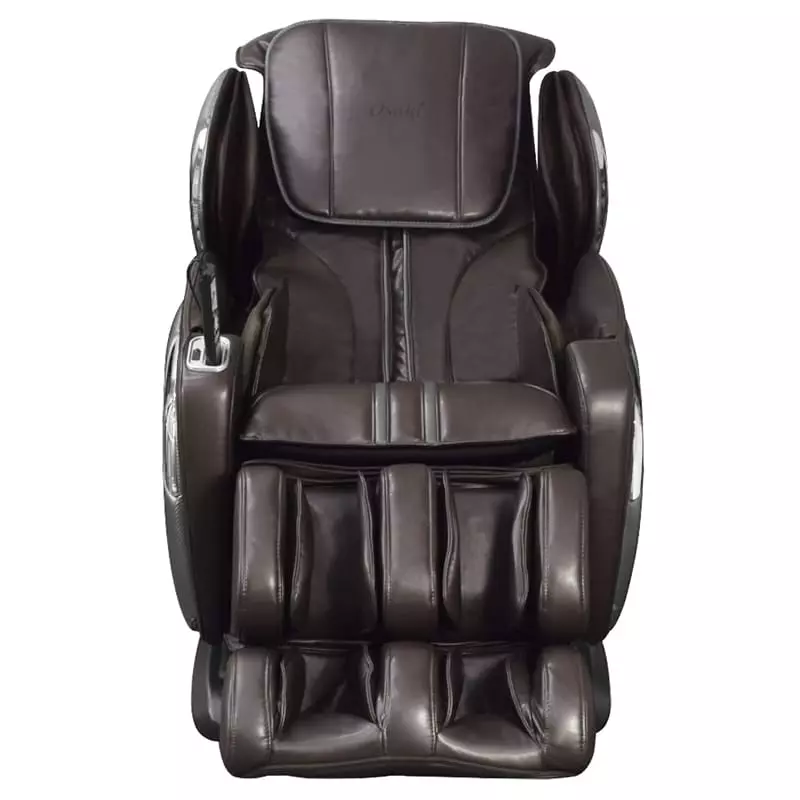 Due to the extended 42″ roller system massaging a larger area of the body, the Osaki OS-4000LS requires fewer airbags. Its 24 airbag count is plenty and still targets the key regions of your body.
The airbags compress against the shoulders, arms & hands, lower back, waist, calves, and feet. The airbag strength can be adjusted by pressing the "Intensity" button on the remote. The OS-4000LS offers five airbag intensity levels — from mild to strong.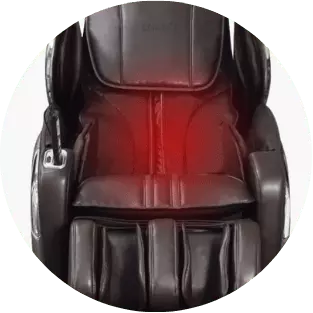 Two heating modules are located in the lumbar region to help soothe away muscle tension. Heat therapy loosens up your back's muscle fibers and allows the rollers to penetrate deeper into your spine.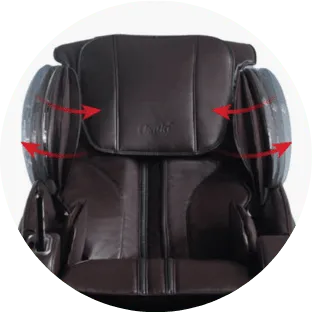 Adjustable Shoulder Width
The Osaki OS-4000LS is one of the few massage chairs featuring an outer shoulder adjustment to accommodate users of various builds. Most chairs typically have one stationary position which can often neglect users who have broader or narrower shoulders. To adjust the shoulder position, firmly press the shoulder panel i