The Infinity Smart Chair X3 features a 3D/4D hybrid roller mechanism that replicates the feeling of human hands massaging your neck, shoulders, and back. The Smart Chair X3 is designed to support a healthy spinal curve and includes a true inversion recline which helps promote spinal decompression and correction. Plus, the chair's airbag system delivers an industry-leading full-body stretch and waist twist. Other key features include lumbar heat, body scanning technology, Zero Gravity, foot rollers, nine auto programs, Bluetooth speakers, chromotherapy lighting, and more. Transform your daily life from the comfort of home with the Smart Chair X3.
Infinity Smart Chair X3 Features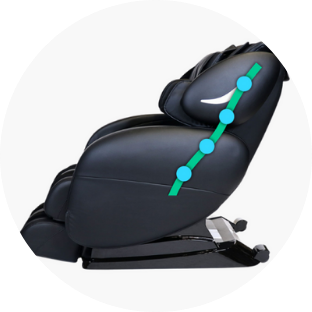 The Infinity Smart Chair X3's quad roller mechanism follows the natural S-shaped curvature of your spine. The roller heads move up and down the 30″ S-Track — from your neck and shoulders to your lower back — with pressurized massage strokes that mimic the motion of real human hands.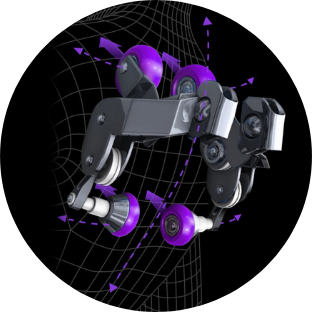 3D/4D Hybrid Roller System
The Infinity Smart Chair X3's advanced 3D/4D roller mechanism delivers a highly versatile massage.
The 3D/4D roller heads glide vertically and horizontally across the S-Track. The 3D/4D roller mechanism adds a third dimension: depth. With 3D, you have complete control over how deep the roller heads protrude into your back, up to five levels. The Smart Chair X3 includes three specialty programs designed to take full advantage of the 3D/4D function.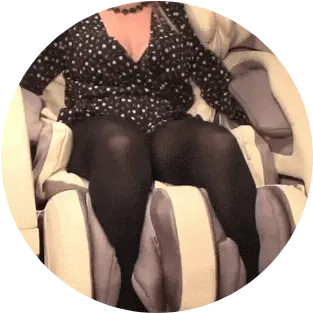 Waist Twist & Seat Swivel
The Infinity Smart Chair X3 features an airbag massage that squeezes and sways your hips. As this occurs, the seat swivels from side to side, stretching your hard-to-reach lower back and waist. The motion of the seat swivel can be adjusted up to three levels.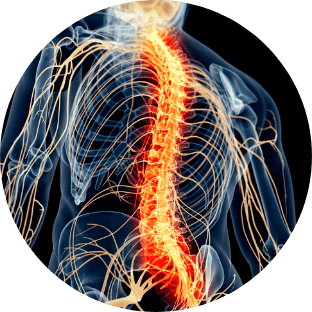 Industry-Best Stretch Function
Spinal Decompression & Correction
The Infinity Smart Chair X3 grips your shoulders and hips during the full-body stretch while your legs pull down and the chair reclines backward. This powerful stretch function decompresses your spine and can help ease your back into a more natural posture.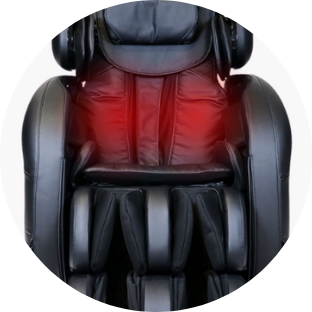 Two heating modules are located in the lower back to enhance your massage experience. Heat therapy reduces pain and tightness, stimulates blood flow, loosens up the muscle fibers, and allows the rollers to more effectively massage your back.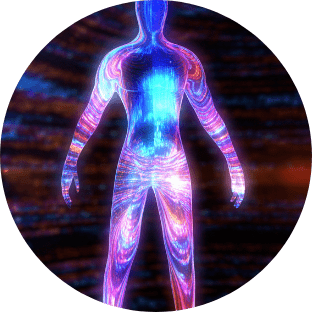 The massage chair maps your unique spinal curve before the start of the massage. The advanced pressure-point sensors ensure that the rollers hit all the right areas regardless of your height and body shape.