The Infinity Dynasty 4D Massage Chair is your own private wellness retreat and boasts a next-level massage experience. Its advanced 4D rollers on a 49" SL-Track delivers unparalleled relaxation with an emphasis on pain relief and body wellness. The Dynasty 4D is equipped with many premium features, including a calf kneading and oscillation massage, rocking technology, full body airbags, reflexology foot rollers, Zero Gravity, body scanning, chromotherapy light therapy, space saving recline, an air ionizer, Bluetooth, and more. Plus, its Voice Command function, integrated Joystick Control, and intuitive remote makes it easy to select from a full suite of massage modes.
Infinity Dynasty 4D Features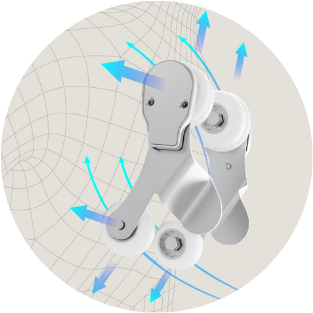 The Infinity Dynasty's quad-style 4D roller mechanism simulates the movements of human hands. The roller mechanism massages up and down, side to side, and in and out. The Dynasty 4D's unique fourth dimension, variable speed, alters the roller speed to focus on key pressure points, much like you might experience during a professional massage.
The Dynasty features three 4D intensity levels, generating a moderate to deep tissue massage.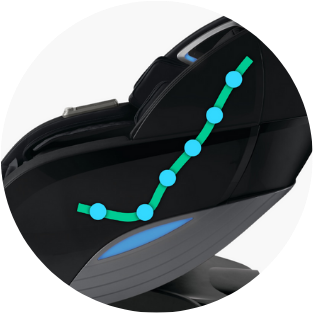 The Dynasty 4D incorporates Infinity's signature, all-encompassing 49″ SL-Track. The 4D roller heads massage your neck and shoulders, entire spine, and transition underneath the seat to reach your buttocks.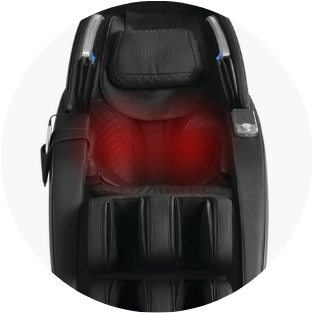 Temperature Controlled Heat
Dual heating modules are located in the lower lumbar area of the chair. Heat allows the rollers to more effectively massage your body by loosening tense muscle fibers.
The Infinity Dynasty 4D is one of the few massage chairs with built-in temperature control, and its heat warmth can be adjusted up to three levels.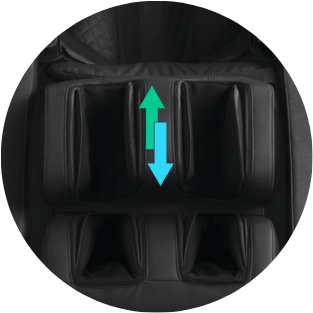 The Infinity Dynasty 4D's multi-action calf and leg massage increases circulation and reduces muscle tension. The chair's innovative calf mechanism oscillates in a circular motion, squeezing your legs with the movement of human hands. As this occurs, spinning airbag nodes relieve tension behind each leg.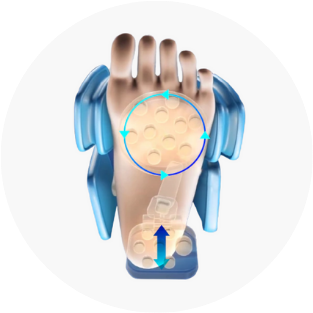 Three rows of reflexology massagers provide a gentle, kneading-style application to your foot soles. These massagers help alleviate tension in your feet, targeting each foot's pressure points and ensuring all parts of the foot receive balanced care.
The foot roller speed can be adjusted up to three levels or deactivated altogether.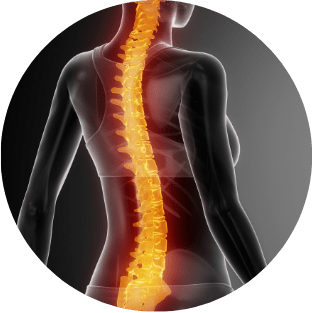 The Infinity Dynasty 4D employs the latest in body scanning technology. The chair's sensors are programmed to map your body's key areas, customizing the massage to your unique size and shape.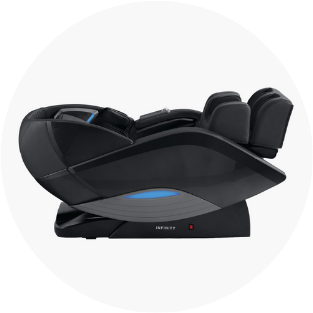 The NASA-inspired Zero Gravity recline position allows your back, buttocks, and legs to enjoy the same comfortable angle that astronauts experience in space. Zero Gravity creates a state of weightlessness, promotes spinal decompression, and maximizes the massage intensity.
The Infinity Dynasty 4D includes two Zero Gravity recline stages. During the second stage, the chair reclines further back and your legs are positioned above your heart.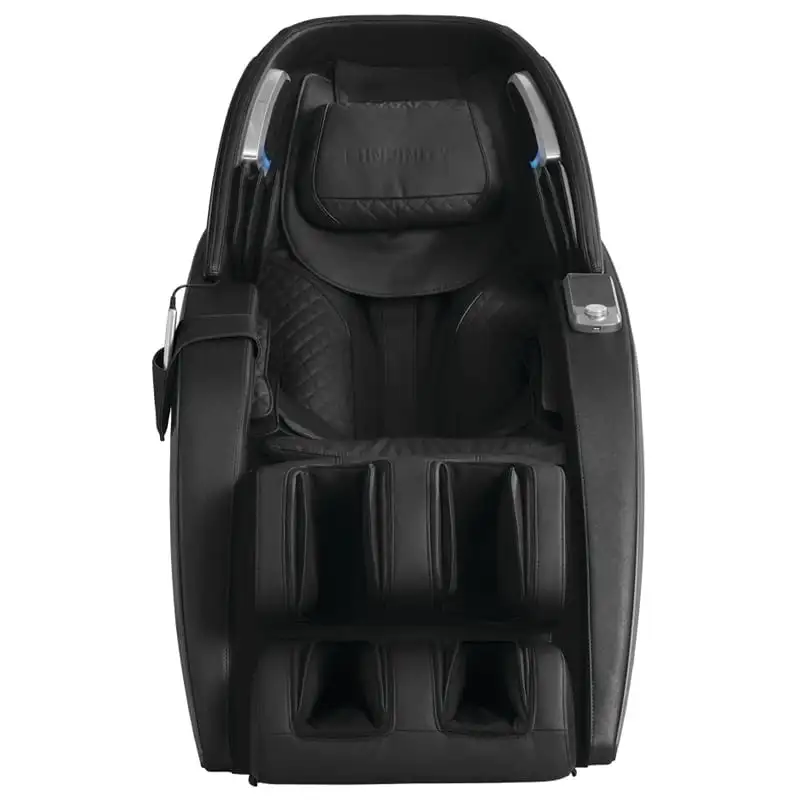 24 airbags are expertly distributed throughout the chair, creating the sensation of a skilled masseuse squeezing and stretching critical areas of your body.
The airbags are located in the shoulders, lower back, waist/buttocks, arms, calves, and feet. The airbag intensity can be adjusted up to five levels, from weak to strong.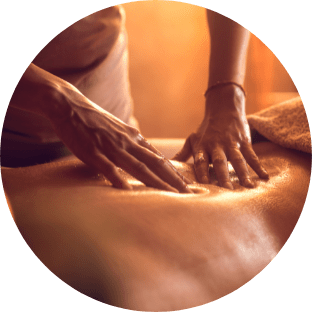 Choose from a selection of 12 automated programs with the push of a button. Each program features varying massage roller techniques, intensities, and chair movements to soothe away tension and stress.